Growth Marketing Tips For Medical Billers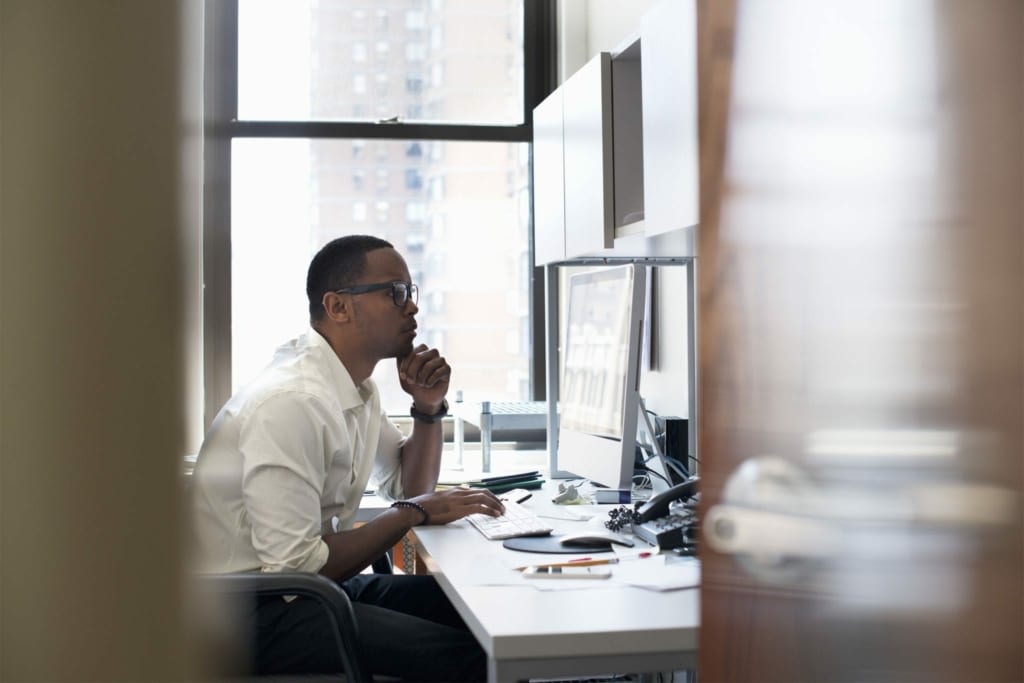 You're a medical billing company looking to grow your business. By now you've probably read books on how to grow your business and subscribed to all the leading blogs on the topic. But, what are the most impactful growth strategies to focus on when you don't even have time to eat lunch? Where do you start, and what even works?
Let's start with the fundamentals.
Why you?
There are thousands of medical billers in the United States so figuring out what makes you different is key. What makes your business special? Is it your practice speciality expertise, is it your additional services, or something else? (Caution: differentiating on price in this industry is a risky choice). As you consider this, look to your competition (both in house billing teams and other billers) for ideas.
Who are the medical billers growing the quickest and how are they doing it? What new technology has entered the market that is driving differentiation and revenue? Medical billing associations like AMBA, HBMA and AAPC, events, industry magazines, and technology partners are great resources to capture this kind of information.
Market to your Target Market
Today, the two best forms of marketing for medical billing is word of mouth/referrals and digital. Providing a high level of service will help with the first, your website will be the foundation for the second. Your website is your face to the medical billing community and you want to put your best foot forward. Most medical billing websites get cluttered in noise and generic wording. Be sure to keep your messaging simple and focused on the specific problem you solve for your customer, how you're different and what life looks like by teaming with you over other billers. Use words that resonate with your customer using terms they would use in a google search on. The goal of your website should be to convert browsers into customers so focus on what makes you special.
At the top of your home page be sure to have some kind of marketing offer to capture a prospect's contact information. This offer can be anything, but make sure it aligns with thethemes and trends you identified in your earlier research. Even if you have to outsource the creation of this piece it's important to have something to offer, with a clear call to action, since this will feed your marketing and sales funnel.
After you have your website fresh you need to drive eyes to it. Doctors look for a medical biller when they are starting a new practice, when their current biller messes up, or when they realize they can't, or don't want, to handle it in house anymore. Your website should be the first they see at one of these decision points. You can manage search engine optimization (SEO) yourself through free tools like SEMrush, Marketing Miner, MozBar and others, or outsource it for a limited investment. Focus on the keywords and geography that a doctor would use in their search. For example, some doctors require their medical billers to reside in the same state as their practice, so tailor your optimization on the regions where you have a physical presence (ie. Medical billers Maryland').
One of the best ways to make sure you are top of mind when a doctor begins their search is through thought-leading posts on social media (Focus on Facebook and LinkedIn). Social marketing can be a key driver in building your sales funnel, but it takes discipline to keep it running. There are free tools available like Canva, Hootsuite and Buffer that can help schedule and promote your posts, but it's important to dedicate a percentage of someone's time to keep this up to date. If you have the budget, you can also look at investing in paid digital and social ads based on your persona research. You can even find the ads that work for other medical billers and emulate them through tools such as SimilarWeb and Adbeat.
Sell to your Target Market
So you've done your research and captured email and phone contacts (ie leads) through your marketing efforts. Now it's time to nurture those leads through email content and progress them through the sales cycle. If you've followed the above marketing suggestions you'll have too many new contacts to manage manually, so look at using a tool like mailchimp, or invest in an all-in-one solution like Constant Contact to manage your website, email and social marketing. Start your email communication off on a bi-weekly cadence focused on your market research to build trust and authority. (This is called a 'nurturing email campaign', which will build trust with the customer and also keep you top of mind if their current biller messes up or internal billing becomes too much of a strain). The tools mentioned above will provide visibility into which emails are resonating and identify the contacts engaging with your emails the most. If you notice a doctor begins to open more of your emails, they might be in the market for a new medical biller and open to learning more about your company. Focus your sales outreach on these doctors. As your sales funnel continues to grow, look into free customer relationship management (CRM) tools like Insightly or Monday to help you stay on top of tasks (who you called, emailed, meetings scheduled, etc) for each opportunity.
One step at a time
Some of the above suggestions might not be right for all billers but if the general framework is followed it can accelerate your rate of growth. You will find yourself getting into a rhythm with your market research and your marketing programs will start to run on near autopilot. Dedicate the time now so you have the time to eat lunch while your medical billing company grows.