Inbox Health has made the Inc. Magazine Inc 5000 list of "Fastest Growing Private Companies in America"!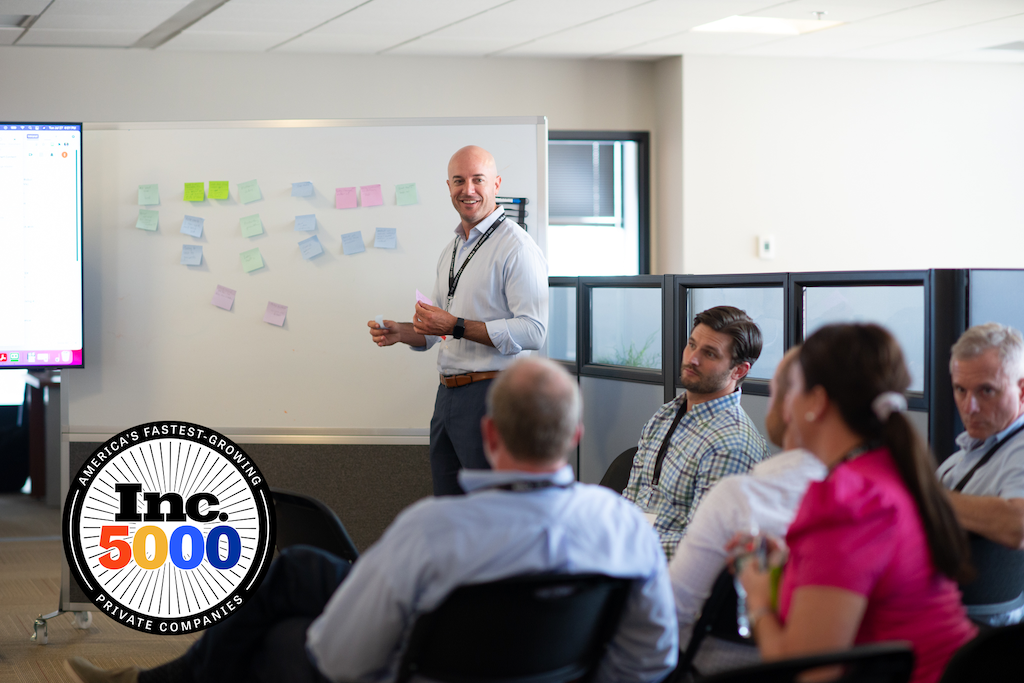 It's an exciting time to be a part of Inbox Health.
Inbox Health was recently recognized in this year's Inc 5000, as one of the fastest growing private companies in America for 2021. With year-over-year growth of 944%, Inbox Health was ranked 517 overall, 66 out of all private software companies, one of the top 5 private companies in Connecticut. This growth is evidence of the abundant need for a better way to manage patient A/R, and the progressive way that Inbox Health addresses this need.
Patients are bearing more of the financial burden of the health care they receive. Fifty-one percent of the U.S. workforce is now enrolled in high-deductible healthcare plans (HDHP), driving the annual average patient responsibility to over $200,000 per provider. Patient responsibility now makes up over 30% of a typical practice's revenue and this trend is predicted to increase as HDHPs continue to gain popularity. This is the perfect time for an incumbent solution to take advantage of this market opportunity and Inbox Health is well positioned to do just that.
Inbox Health offers the only solution for the $120.7 billion revenue cycle management market that is purpose built to automate patient billing and patient payments, and modernize the patient support experience.
"There is a huge pain point around patient billing communications and it really is a great time to be innovating in this space," said Blake Walker, our CEO. "Inbox Health helps clinicians better communicate on costs so the consumer has more confidence to pay their medical bills, and it's this end-to-end transparent and convenient financial experience that's driving our growth."
To achieve this growth in any year is an accomplishment, but given the backdrop of the pandemic and the challenges it brought with it, I couldn't be more proud to be a part of Inbox Health. "The 2021 Inc. 5000 list feels like one of the most important rosters of companies ever compiled," Scott Omelianuk, the editor-in-chief of Inc recently said. "Building one of the fastest-growing companies in America in any year is a remarkable achievement. Building one in the crisis we've lived through is just plain amazing. This kind of accomplishment comes with hard work, smart pivots, great leadership, and the help of a whole lot of people."
Samantha Wargo recently touched on the 'trifecta of debilitating factors,' that accelerated the need for our solution in the marketplace. Job loss, loss of insurance, and the adoption of higher deductible plans all increase the stress on patients, clinicians, and the medical billers that support them. Inbox Health is a key part of the solution to the affordability crisis that is overwhelming our healthcare system.