Medical debt and consumer credit reports: Prepare your medical practice for upcoming changes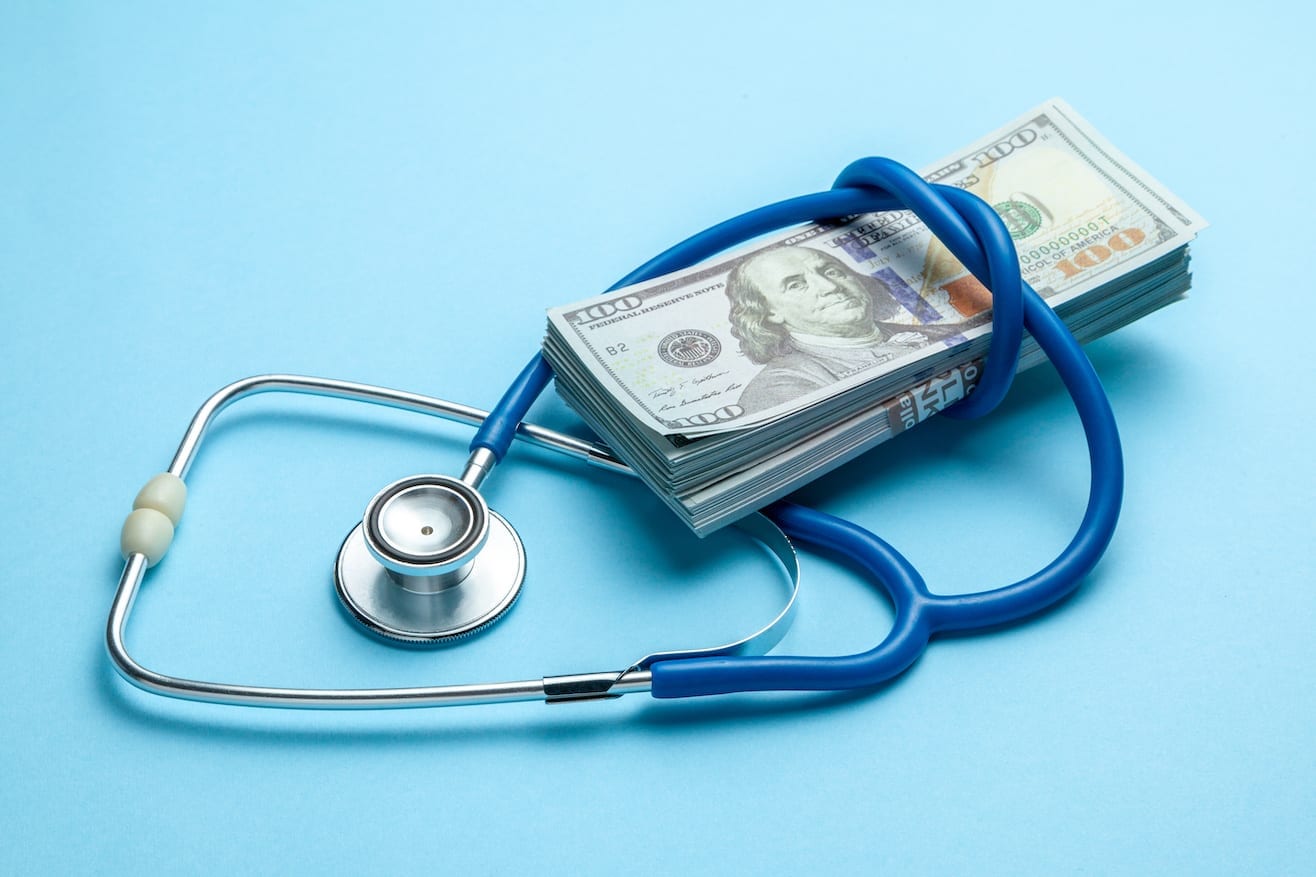 The Wall Street Journal (WSJ) recently reported that several of the biggest credit-reporting firms will remove most types of medical debt from consumers' credit reports beginning in July. Although this may be good news for people who might otherwise never miss a debt payment, it could spell trouble for medical practices trying to collect patient payments. Healthcare providers need to understand the potential impact of this change and what they can do to prepare.
How common is medical debt in the United States?
According to the Consumer Financial Protection Bureau (CFPB), roughly 20% of U.S. households report that they have medical debt. However, some estimates are even higher. For example, debt.com reports that 50% of Americans carried some type of medical debt in 2021 with about a third (34%) of those individuals owing between $1,000 and $5,000.
What specific type of medical debt will some credit-reporting firms remove?
Certain credit-reporting firms will remove medical debt that consumers pay after their bill goes to collections. This is debt that can sometimes remain on a credit report for up to seven years.
For new unpaid medical debt, consumers will get a full year before that debt is included on their credit reports. The clock starts ticking on the date the practice sends the bill to collections. This often occurs weeks or even months after the actual date of service. At this point, the provider has already made multiple attempts to collect the money.
In addition, starting in 2023, some credit-reporting firms will also remove unpaid medical debt of less than $500. According to debt.com, 20% of patients with outstanding medical debt have debt of less than $500.
What might these credit reporting changes mean for medical practices?
Nobody has a crystal ball. However, it's possible that patients may be less likely to pay for medical services considering these changes. This may be especially true for lower-cost services such as office visits or minor procedures—the bread and butter for many medical practices.
Patients may also be slower to pay, knowing that their debt won't appear on a credit report for a long time after they see their doctor. This could potentially cause cashflow problems for all medical practices and particularly those still rebuilding in the wake of the COVID-19 pandemic.
What steps can medical practices take now to prepare for this change?
Medical practices can take several proactive steps to prepare for this change. Consider the following:
Step 1. Take a deep dive into your patient accounts receivable (A/R).
It will be important for medical practices to understand what percentage of their A/R stems directly from patient payments and the potential impact of an aging A/R. Is there anything you can do now to streamline the billing process and incentivize patients to pay sooner? For example, offer a discount if patients pay their statement in full within seven days. Are you able to offer multiple options for digital patient payments? Consider implementing a 'payment due at the time of service' policy? Anything practices can do to reduce confusion and empower patients to pay on time and in full will be helpful.


Revamp patient billing statements to make them clearer and easier to understand. On-demand support via SMS and live chat features with smart response shortcuts and file sharing capabilities make the payment process seamless.


Step 3. Bill with empathy.
Medical emergencies and unexpected diagnoses often result in large medical bills that can easily overwhelm patients. It will become increasingly important for medical practices to acknowledge patients' financial hardships and offer solutions such as interest-free payment plans or other types of financial assistance programs that allow patients to pay a little bit at a time. Also be sure to train staff on how to respond with compassion and sensitivity during difficult financial conversations.
Conclusion
It's more important now than ever before to prioritize billing efficiency and improve patient engagement, particularly as credit-reporting firms remove most medical debt from consumers' credit reports. To prepare your medical practice for this change, visit inboxhealth.com/.
About the Author

Lisa A. Eramo, MA is a freelance healthcare writer who specializes in healthcare reimbursement, health information management, value-based care, and patient engagement. She contributes bylined articles to various healthcare trade publications and also assists clients with healthcare content marketing. You can reach her at lisa@lisaeramo.com or by visiting www.lisaeramo.com.