Who is adopting digital technology during the COVID-19 pandemic?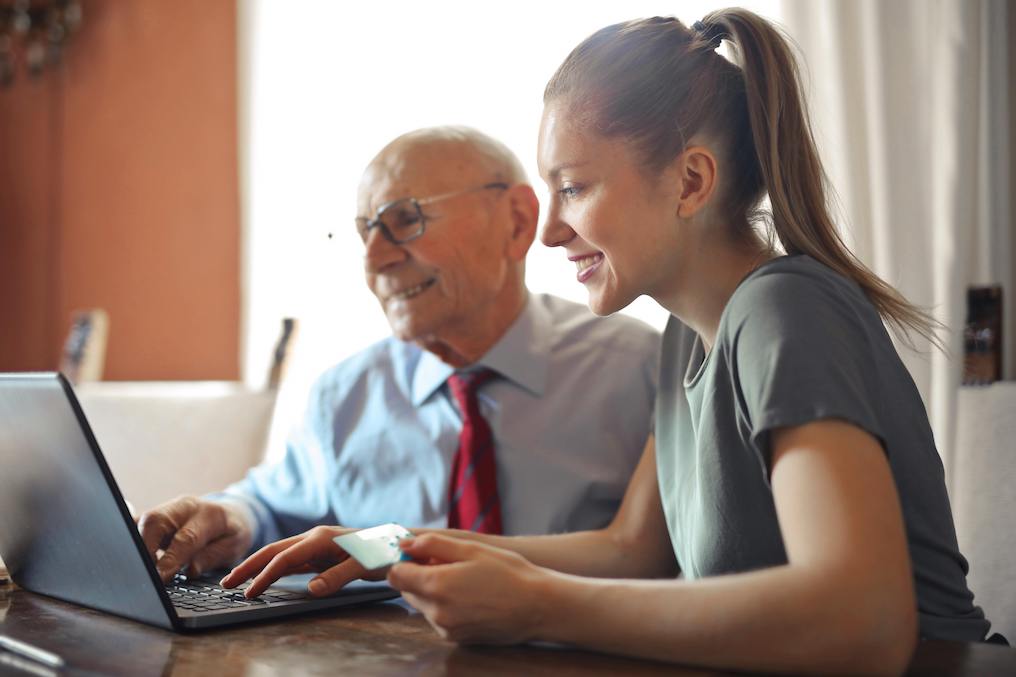 We live in chaotic times. At the beginning of this year if you wanted to book a visit to the doctor you might use a phone to dial the office number and schedule an appointment. You might have been given a list of available slots by the receptionist and selected one time among them. Then you would have needed to drive to the doctor's office at that time and waited for the doctor to be free for the appointment. You might have provided insurance and/or payment for the services received, but you might not know until some time later whether that would be sufficient as full payment, if insurance would pay more or less than expected, if there were subsequent fees from lab tests or other services subsequent to the appointment, and if you needed to schedule a new appointment and repeat the process all over again.
So many of these familiar routines are no longer possible. The pandemic has upended our healthcare system in so many ways that we are still just beginning to fully adjust to it all. Among other things, it accelerated the implementation of innovative digital technology in healthcare as in almost every other domain of life, on a timescale that might otherwise have taken 20 years to be realized. Things that would have seemed unimaginable just a few months ago have swiftly become familiar facts of daily life, and many of the trends towards remote treatment and tech-facilitated enhancements to efficiency and convenience have instead been implemented by necessity in the span of a few chaotic and devastatingly disruptive months.
Companies that have embraced these changes and deployed the most efficient and sophisticated tech in this period have thrived in a way that otherwise might not have been apparent for years. Those who have been slow or failed to adapt to the new environment have struggled to survive. All this highlights the inevitability of technological innovation in the healthcare sector. We can expect the healthcare industry that emerges from the crisis will be dominated by technologically sophisticated players that provide convenient, affordable, and personalized experiences for patients, providers, and medical billers alike.
Business intelligence data reveals that the vast majority (75%) of people using digital channels for the first time expect to continue relying on them after things return to "normal", and some of the biggest shifts towards embracing digital technology have been among the older generations. These changes may be driven by necessity, but once people learn how to use digital technologies, those skills will be retained after the pandemic. Bureaucratic hurdles such as securing reimbursement for telehealth may remain as permanent features of the healthcare landscape now that they have become widely accepted, especially when such remote healthcare technologies have such obvious and immense benefits for traditionally underserved rural populations.
Here at Inbox Health we are seeing notable shifts in user behavior since the lockdowns began. Users over the age of 65 constituted just 13.8% of all our website visitors in February and just 13.7% of new users. That rose to 14.7% of users and 14.5% of new users in March. In April, those numbers continued to rise, reaching 15.4% of users and 15.6% of new users. Users age 45 and older now comprise fully half of all traffic and half of all new users to our payment site.
The trends we are seeing have accelerated even more dramatically for mobile traffic, with users over age 65 rising from 9.77% of mobile traffic in February to 10.85% in March and 11.05% in April. Users over age 35 comprised just 37.63% of new mobile users in February, but that rose to 40.55% in March and to 44.07% in April.
While the healthcare industry has historically been slow to adopt new digital technologies, the vast majority of patients and providers see significant benefits to this adoption. Barriers to implementation can be removed by providing patients with technology and information that gives them confidence about the accuracy and security of their personal medical and healthcare billing information.
No one can know for sure what the healthcare industry will look like when the crisis is over. It is our job to take advantage of the opportunity this crisis has inflicted and take a step back to reimagine what the ideal system for delivery healthcare should look like. We can use this disruption to bring forward changes that will make the system more accessible and resilient, not just for future shocks but also for the many people who might not have been ideally served by the healthcare system prior to this crisis.
Edit: If you want to learn about how Inbox Health is working to help billers reduce overhead costs and improve the patient experience during this crisis, reach out and request a demo today!