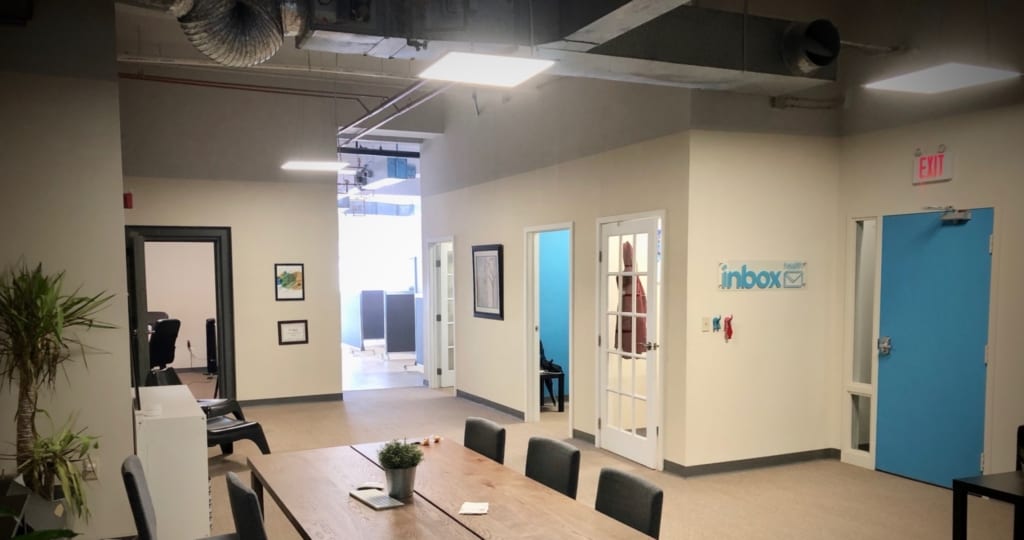 We have a large table in our office that we call our family lunch table. Conversations around the table usually always end up in some kind of generational comparison.
I'm the Gen-xer associating almost every topic back to a John Hughes movie. Or describing why Nirvana was our Bob Dylan to the Boomers and our...I still don't have a good Millennial comparison. Ed Sheeren maybe?
Media constantly tries to highlight the differences between the generations, but our lunch table shows that there are a lot more similarities than they would have you believe. We all work hard, carry a cellphone and have a strong belief in what we are doing.
What we are doing
At Inbox Health, what we are doing is making every patient's payment experience clear and convenient.
This is our company's mission, and what I like about it is its simplicity. To me, the key word in this statement is 'experience'. We not only focus on the patient experience but the experience of everyone involved in the patient payment process. The Medical Billers, the medical front office, the providers, insurance, and the patients.
We look at the whole process holistically to fully understand which levers need to be pulled in order to deliver a clear and convenient experience to the patient.
I speak to a lot of Medical Billers in my role, and while their approaches may differ, their goals are consistent. This is going to be the focus of my blog discussions. It will focus on the issues and concerns that Medical Billers face on a daily basis, and the best practices we've uncovered together to achieve the ultimate goal of a 'clear and convenient patient payment experience.'
Topics for this blog
Future blog topics to come will include discussions around how to better target a specific patient population to increase payments. There will also be quite a few posts that show examples of how Medical Billers reduced paper statements and patient phone calls. We'll even dive into the biller-practice relationship dynamics and the pros and cons of the different approaches. Auto-posting of payments will also be on the calendar.
What readers will notice across all of the future posts is the general acknowledgement that Medical Billers are short on time. So the posts will be quick, valuable and actionable with a key focus on ways to make their business more efficient and productive.
If you'd like to see some other topics please reach out to me directly at craig@inboxhealth.com
I'm excited for this journey.
And you might get a few John Hughes' references along the way.