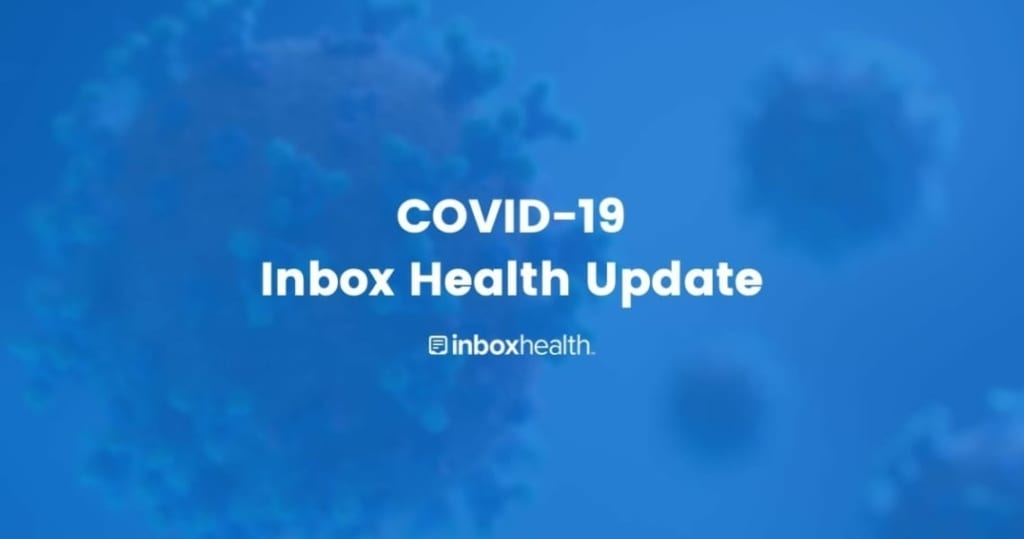 Over the last few days, all of us in the medical billing community have been faced with an unprecedented challenge as a result of the COVID-19 outbreak. We have spoken with dozens of our customers over the last week whom, like us, are facing difficult choices to find ways to maintain normal business practices while doing the right thing for our teams, their families, and communities.
With that in mind, our team at Inbox Health has shifted to remote work, effective immediately. I want to personally assure you that we will continue to be here to fully support you and your teams in this period of uncertainty.
As the Inbox platform is completely cloud based, we are able to continue to provide the same great support while our teams work remotely. We have also equipped all staff members with the tools they need for remote work. Additionally, we have reviewed all training protocols for off site operations, ensuring that all compliance measures are fully maintained during this period.
Our support staff and account managers will be fully available during normal business hours to assist you and your team in any way.
I also want to assure you that Inbox Health is well positioned financially to weather any economic storm. We are fortunate to be backed by amazing investors, and we are prepared to continue to operate and innovate throughout this difficult time.
We have called upon all of our team members to begin work on new solutions that we believe will help support our billers and their practices during this unique period. In fact, based on feedback from several customers in recent days, we have already begun development of a mass messaging tool to allow you and your practices to quickly communicate updates to their patients by email and text. This could be used to share information about changes in availability, office policies, telehealth usage, or more. The tool will be completely free to use for at least 90 days.
In addition, we've begun to compile resources that may be helpful to our customers as they look for strategies to shift more visits to telehealth appointments. As a starting point, we've put together a list of links that detail the changes CMS is making to telehealth requirements:
We're also hearing that the Department of Health and Human Services is expected to allow doctors to practice across state lines temporarily. But we're awaiting confirmation on that.
The Inbox Health team is here for you. Please let us know if there is anything at all we can be doing to better help and support your business during this time.
Take care, and thank you for putting your trust in us - we will make sure we continue to earn it.
Blake
CEO at Inbox Health