Medical Billing From the Trenches of COVID-19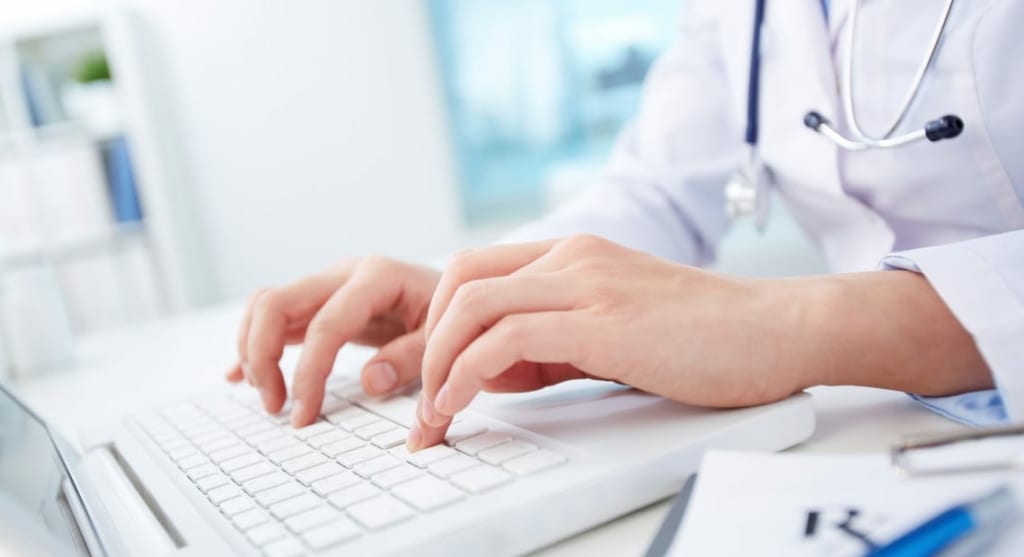 There's no doubt that things have changed since COVID-19. From social distancing to senior hours at the grocery store, we've adjusted our daily routines to adapt to the 'new normal'. For most of the Medical Billers we speak with, the 'new normal' is still being determined. We at Inbox Health are trying our best to make sure our community of Medical Billers have all the information they need to navigate this uncertain time. We recently spoke with IntegraMDP, a leading Medical Biller, about how the Coronavirus has affected their business, and how they adapted their business to safeguard their employees while supporting their practices and their patients. This is their story.
IntegraMDP
IntegraMDP provides customized and high-touch Medical Billing Services allowing clients to focus on their patients rather than the financial health of their practices. They operate as a fully-integrated extension of a medical practice's back office and focus on accelerating their cash flow, reducing their costs and most importantly, improving their bottom line. The aim of IntegraMDP is to deliver the highest quality standards through rigorous QA performance, state-of-the-art business intelligence and a very personal, high-touch level of ongoing communication. Their purpose is simple: to facilitate growth of the business side of medicine by leveraging people, processes and technologies.
How COVID-19 has affected business
IntegraMDP services a broad range of practice types ranging from primary care to highly specialized services such as ophthalmology, cosmetic surgery, orthopedics and podiatry. As the medical community prepares for the growth in COVID-19, almost all elective procedures have come to a halt. This has placed immense pressure on providers where these procedures account for a majority of their revenue. While some providers are looking for ways to skirt these new regulations, IntegraMDP has been advising their clients on how to maximize their patient services within the regulations to avoid incurring potential severe legal and/or financial fines.
IntegraMDP also has a large portion of inpatient providers/groups such as hospital & urgent care groups, who have seen a drastic rise in patients as a result of an increase in COVID-19 related visits and testing. Every part of the inpatient process has seen a rise, from lab tests and emergency medicine to infectious disease and radiologists who are needed to test for possible pneumonia. The practices in metro areas have seen the most drastic increase from COVID-19 due to the higher prevalence of elderly patients and the more densely populated nature of the landscape.
Taking care of the team
IntegraMDP has taken a very proactive approach with their workforce as more local governments push towards a shelter-in-place approach.
Working from home as a Medical Biller or coder presents challenges that other industries don't have to deal with due to Patient PHI and HIPAA regulations. Data security needs to remain a priority, requiring sophisticated remote based security protocols such as monitored VPN services to secure communication channels for any remote employee.
To ensure all teams were equipped with the right tools, IntegraMDP IT personnel traveled to each employee's house and personally set them up with company technology and efficiency tools. Every employee was then familiarized with proper remote-work HIPAA protocols to prevent any potential breach while working from home.
In cases where the home environment or technology limitations could not be properly certified for at-home work, IntegraMDP implemented office protocols to ensure the health and safety of their employees. Strict protocols around entering the office were established, with masks and slippers provided to each person, and a full office cleaning conducted at the end of each day. Health protocols were put in place for quick identification of symptomatic employees, along with heightened personal hygiene and cleanliness signage throughout the office setting.
Every employee is part of the IntegraMDP family. All staff were asked to remotely check in daily with their current health status, so problematic symptoms could be identified early to protect the health of everyone.
Telemedicine and new technology
IntegraMDP has quickly worked to implement a good portion of their clients on telemedicine platforms. Danilo Cortez, IntegraMDP's Director of Business Development, believes Telemedicine, along with additional technologies such as patient communication and collection tools, will be even more crucial to be successful as a Medical Biller - especially as we come out of the current crisis.
Patients right now are confused, and are looking for guidance from their doctors. There needs to be an easy way for physicians, and their billers, to communicate with their patient base. The tools need to be simple enough for any practice or biller to quickly utilize to get general messages out, messages like:
"If you are experiencing any of the following symptoms, please call your doctor's office prior to visiting in person."
The tool should also be able to filter based on specific CPT codes so a more specific message that relates to insurance coverage of telehealth services could be sent for existing vs. new patients, since they would be covered differently.
Financial assistance and new modifiers
IntegraMDP is aware of the effect the economic shutdown in the US can have on small practices and their immediate cash flow. Any federal or state assistance, or payer reprieve, will take weeks to work their way to providers. Patients and practices are becoming strapped for cash now. Billers may want to make an additional push for older accounts receivables at this time to increase much needed cash flow. In particular, if you have a low cost, non-point of service method to collect, such as email and text, that can help keep the cash flowing to practices while patients are being asked to stay away from the office.
Insurances have released new modifiers on certain telehealth visits to allow additional visits to be subject to reimbursement. However, IntegraMDP works with 21 different software PMs, and has to ensure each one is up-to-date on these new modifiers. Without this crucial step, claims will be denied during the first billing round. If the company tries to submit a claim with a modifier through software that is not up to date, the insurance company will reject or underpay the claim. Every Medical Biller needs to make sure that all software is up-to-date with the most current code releases.
Future of the Medical Biller
IntegraMDP focuses on accuracy and completeness to ensure claims are more likely to fall within an auto-adjudication queue so they are paid on a "first bill" basis. This translates to low denials on the initial claim submitted to insurances and a shorter period between claim submission and provider payment. If a claim is denied and subsequent new regulations are added, it may be harder to get a claim accepted moving forward. As Medical Billers and RCM experts, it is our job as a community to focus not just on the claims cycle, but on the entire Revenue Chain to ensure that practices remain financially viable, especially during the current crisis.
Danilo has a strong sense that leveraging better technology and services are being taken much more seriously at provider's offices during these trying times. "I have no doubt that digital communication is leading today's shift to increased use of technology in the medical field for increased efficiency, revenue and communication. Patients and practices will be more open to using digital engagement tools because of this crisis, and it will affect how medical billers interact with their patients after we come out of this pandemic."
The 'new normal' is putting pressure on the medical community in more ways than just by the bedside. If Medical Billers don't find a way to continue to push cash flow to their practices during this time of social distancing and shelter in place, then doctors will not be able to keep their doors open. With the proper tools in place such as telemedicine and digital patient engagement, the medical billing community can come out of this stronger than before.